Love is great, but not without pizza
Delicious, affordable pizza catering from your local mobile, wedding caterers in Adelaide!
gourmet wood fired pizza cooked fresh on-site
for the perfect wedding
When it comes to wedding catering why not simple, delicious, cooked fresh on-site Wood Fired Pizza. Wood Oven Express is the clear choice for mobile wedding catering in Adelaide. 
With professional staff, exquisite wood fired pizza, high capacity for large events and affordable wedding catering – you simply can't go wrong. 
We have catered at hundreds of weddings in Adelaide and regional locations, with have a clear understanding of the unique needs of wedding catering in mobile locations. Our team will ensure your event's itinerary and schedules are met. 
We require minimal space, do not require gas or electricity connections, and can also provide waiting staff upon request!
We also offer wedding packages.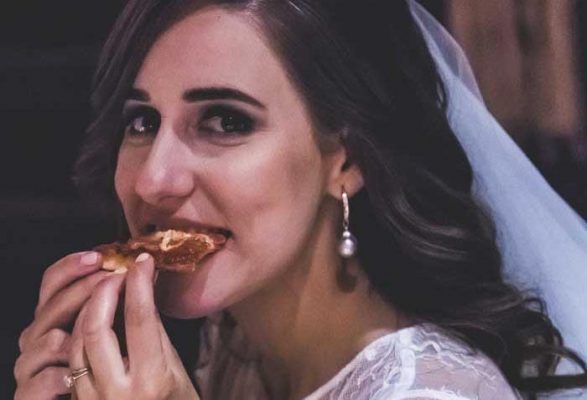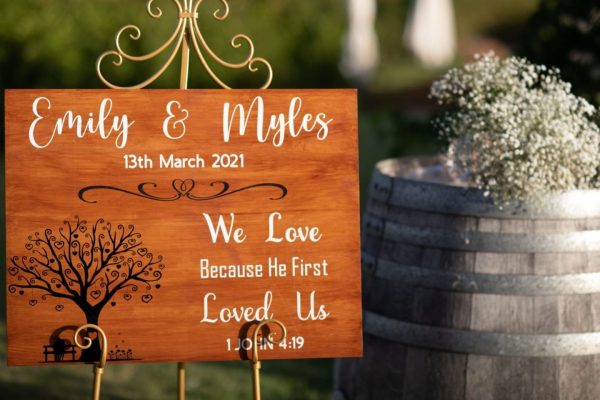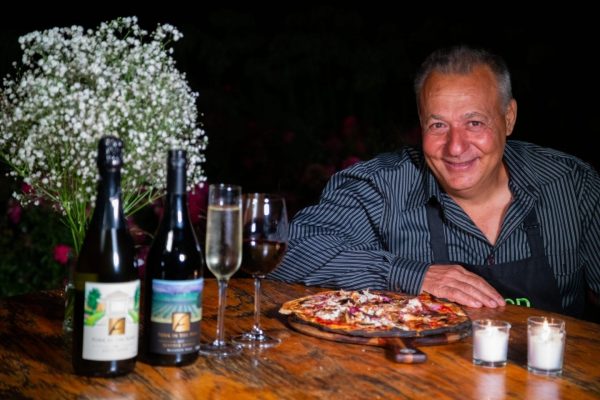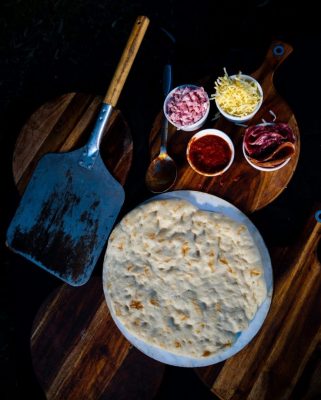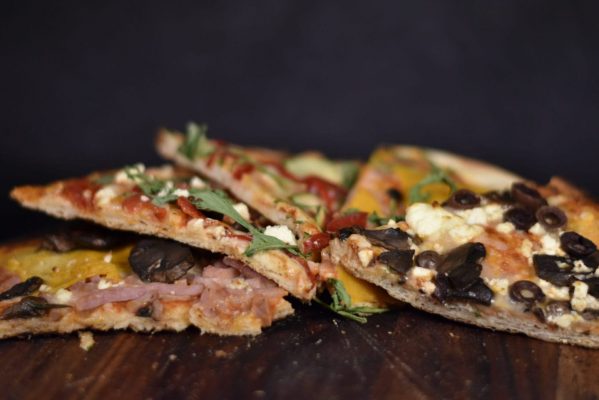 Mobile Wood fired pizza wedding packages
Wedding Package 1
70 Guests
Caters for
70 guests
Food choices
Wood oven pizzas made, cooked & served at your event.
Extensive range of choices & toppings (classic & gourmet) – or select custom toppings!
gluten free bases | vegan options | vegetarian options
Extras
1 waiter for cocktail or buffet service
Pizzas served on wooden paddles
Locations
South Australia wide. Small travel fee may apply.
Contact us for a FAST free no obligation detailed quotation
Thank you again for catering my stepsdad 60th, it was amazing!The pizza was delicious and the whole day ran smoothly thanks to the two wonderful guys who helped me make sure everyone had some to eat (but i can't remember their names! please pass this feedback onto them!)I wanted to get in touch as you've now become our family 'pizza guy' haha! We have another event coming up on the 4th of July I wanted to see if you were available for? The event is a 1st birthday at Glenelg.I've also given your name out to a cousin who you might get a call from about another event soon!Thanks again,Emily
Delicious pizzas - friendly service. Can highly recommend - was perfect for our celebration. Thank you! Good for parties · Personalised menus · Professional staff
Friendly and professional service, pizzas were thoroughly enjoyed by all our guests. Perfect informal dinner service for our wedding party, thank you Tony and the team Professional staff · Great value · Good for parties · Delicious food
An absolutely amazing night with fantastic food that was so simple, easy and delicious. The whole process was so straight forward and everything you could ask for. Would 100% get these lovely folks out again when we need to. Also thanks for wrapping all the spare pizzas for us to freeze and have when we like. Amazing!!! Good for parties · Delicious food · Professional staff · Personalised menus · Great value
HI Tony,Thank you so much for everything. Everybody thought the food was fantastic, there was plenty of food for everyone as well. It made my Dad's 80th birthday so easy to arrange. There was absolutely nothing more you could have done to help make this a wonderful birthday for my dad.Kristen
Hi Tony,Thank you so much for the catering provided on the 27th. The pizza's were amazing! Punctual, friendly and helpful staff. I would highly recommend your service to friends and family
Hi Tony,Thanks for catering, everyone raved about the Pizza's said they were absolutely delicious! We will definitely recommend you guys.Thanks.Lisa.
Hi Tony,Just wanted to let you know the guys on Saturday night were absolutely brilliant and so helpful! They couldn't do enough to help and even when one of the little kids apparently went and asked for a different pizza they made it for them which they didn't have to do!The pizzas were fantastic and everyone loved them! There was a lot of food but it all got eaten later in the night and then back the next day they came for the leftovers! Great value for money!We are so pleased and will definitely recommend you guys.Kind regards Di
Hi TonyHappy New Year…The night was a resounding success…. everyone commented how nice the pizzas were and how quickly they were served.We are so grateful that you were able to cater for our function, especially given the time of year it is.Kind Regards
I just wanted to say thank you again for catering for our gathering last night. We had a great night and you made organising the catering for our event so easy. The pizzas were excellent and everyone commented on how much they enjoyed them. My friend who has many dietary restrictions said that she really enjoyed her pizza and that it had been years since she had been able to enjoy food like that when she was out. She was most impressed that you were able to cater for her. We will keep you in mind for future events and pass on contact details to anyone who is looking for this type of catering in the future. Thanks again!Regards
Kelly Clarkin (Customer Service Officer)
Hi TonyAll the feedback we received from staff was really positive. Thank you for catering our event, I would have no problems referring you to whoever I can.Regards
Hi TonySorry for the late reply.We were all very happy with your service. No complaints at all, except the weather. Can you fix that next time? Only joking.This type of Christmas drinks was a hit with all the staff so I'll follow you up next December for another booking.Very much appreciated.Regards
Hi TonyThanks for following up. I got nothing but positive feedback from everyone about the pizzas, they were thoroughly enjoyed and everything was delicious. The staff were all very friendly and I can't think of anyway you could improve the service. It worked perfectly for our event.Thank you
Thank you for catering for our function. I have already experienced your awesome pizzas that's why I booked you ! As for the rest of the guests, there was nothing but positive feedback ! The pizzas were all delicious and there was plenty for everyone. No one went hungry. Even our one guest that needed gluten free was so appreciative that there was an option for her.On top of it all, your staff were amazing and made everything flow so smoothly. Their professionalism and easy going nature made the stress of feeding the guests a non issue. Please thank them all from us.I am more than happy to recommend your company to anyone that requires a stress free and highly yummy option for catering a function !Kind Regards
Hello and Congratulations!One of your beautiful Bride's, Suzana Claridge, has entered our 2022 Bride of the Year Competition. Suzana nominated Wood Oven Express as one of her preferred suppliers and gave you a 5 star rating.Tony and his team went above and beyond for us catering for our reception. It was a wild and stormy night but that didn't stop them from feeding 100 people the most amazing spit roast and wood oven pizzas. They are some of the hardest working people I have ever come across!Suzana married Josh, on 19/11/2022 and her entry is online until the end of January. Suzana would really appreciate your support by voting for her, Vote for Suzana Claridge for Bride of the Year 2022.During the month of January, we will be featuring each entrant across our Social Media Platform and where possible will tag your business in Suzana's post.Wishing Suzana all the best in the competition. Kind Regards, Anne Michaels Competition Manager www.truebride.com.au mailto:
[email protected]

Thanks so much for your excellent service yesterday. Everyone commented about how good the pizzas were. It was really nice of you to include an extra pizza topping. The service was very professional and as a hostess I didn't have to worry about anything, I was also very grateful for your flexibility when I told you about the change in time for our guests to arrive. I will certainly recommend you to others.Thanks so much! All the best, Steph

Thanks so much for your excellent service yesterday. Everyone commented about how good the pizzas were. It was really nice of you to include an extra pizza topping. The service was very professional and as a hostess I didn't have to worry about anything, I was also very grateful for your flexibility when I told you about the change in time for our guests to arrive. I will certainly recommend you to others.Thanks so much! All the best, Steph